Recipe of the week
No-Bake Energy Bites! SUPER easy!
Healthy, tasty and ridiculously simple to make these No-bake energy balls are the perfect snack for anybody with a busy, active lifestyle! I've made a batch myself and can give them a whole-hearted tick of approval, super tasty!
Thanks to
for the recipe.
Prep Time: 10 minutes
Makes: About 3 dozen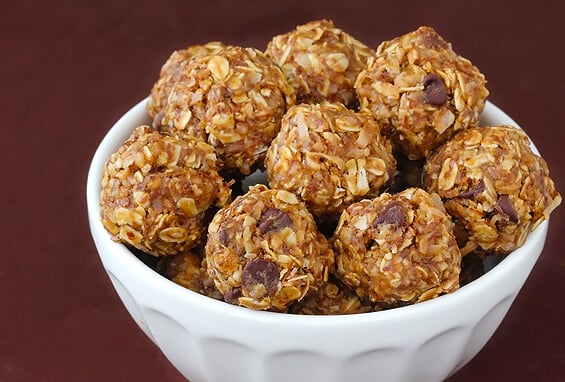 Ingredients
1 cup (dry) oatmeal (I used old-fashioned oats)
2/3 cup toasted coconut flakes
1/2 cup peanut butter
1/2 cup ground flaxseed or wheat germ
1/2 cup chocolate chips (optional)
1/3 cup honey or maple syrup
1 Tbsp. chia seeds (optional)
1 tsp. vanilla extract
Method
Stir all ingredients together in a medium bowl until thoroughly mixed. Let chill in the refrigerator for half an hour. Once chilled, roll into balls of whatever size you would like. (Mine were about 1" in diameter.) Store in an airtight container and keep refrigerated for up to 1 week.
Makes about 20-25 balls.